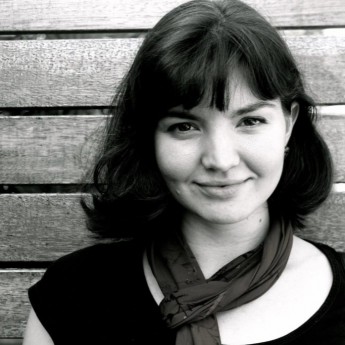 Location: , QLD, Australia
Artist Group/s: 2D Fine Art, Portraiture, Pet Portraits, Art for Children
Themes: Landscapes, City/Street, People/Portraits, Animals, Fantasy/Surreal, Nature, Still life/Objects, Playful/Quirky, Decorative, Stylised, Adventure/Travel
Medium: Painting, Drawing, Mixed Media, Reproduction, Digital Art
Art Education:
B.Design Studies (Architecture)
The University of Queensland, Australia

Dip. Screen and Media (Animation)
Qantm College, Australia

Certificate of Freelance Illustration and Cartooning
Open Colleges, Australia
Awards:
CYA Conference 2020: Highly Commended - llustrated Picture Book/ Middle-grade novel with entry "The Monkeys' Breakfast"
Group Exhibitions:
- "From New Mexico to Sunny Queensland - The Art of Illustration" at Tiny Tree Cafe, 2020

- Warrior Women Art Exhibit "Woman Up" at Impress Gallery, 2020

- Warrior Women Art Exhibit at Impress Gallery, 2019
Commissions:
Portfolio of international online commissions are here (digital delivery only): www.fiverr.com/jenillustrious?up_rollout=true
Publications:
- Cover illustrator of "Once Upon a Whoops"! Fractured Fairytales and Ridiculous Rhymes" - out Sept 2021

- Debut picture book "The Precious Plum" out Oct 2021 - original story and watercoloured illustrations (see www.jenniferhorn.com.au for details)

- Illustrated series of 5 e-picture books based on feature film "The Wishmas Tree" on Kindergo, the reading app for children - 2020

- Four illustrations and poem "The Christmas Scorcher" published in "It's Beginning to Look Like Christmas – an Anthology of Christmas Tales" - 2018
Collections:
"Watercolour Boys"- limited edition prints of nursery-style boy characters from select fairy tales
Jennifer Horn is a Brisbane-based freelance illustrator whose works have appeared in children's anthologies and e-picture books, and soon her own published picture book, "The Precious Plum". With a background in architecture, Jen draws on her love of travel and adventure to create whimsical artwork. She works predominantly in hand-drawn, digital and watercolour.

Jen's work is perfect for personal and unique gifts for a range of occasions such as baby showers, children's birthdays, anniversaries and engagement parties, as she is available to create illustrations of almost anything a client wants. A family or pet portrait, a sketch of a family home or even a special piece of jewellery are some great gift ideas!

Please feel free to contact Jen directly or click the "commission this artist" button below to begin a no-obligation discussion about your commission ideas and be guided throughout the entire process.
Commission this artist