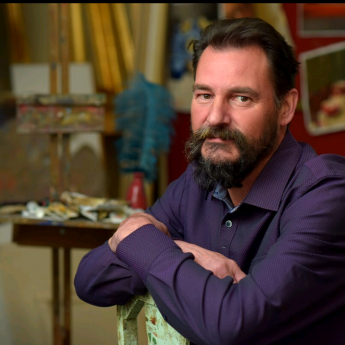 Location: Belgrave, VIC, Australia
Artist Group/s: 2D Fine Art
Themes: Nature, Still life/Objects, Impressionism
Medium: Painting
Art Education:
Privately tutored for 2 years
Awards:
Winner Roberts Award 2019
Winner Tom Roberts Award 2014
Winner Best Oil in Sherbrooke Art Society Spring Show 2014
Winner Mavis Hill Award 2013
Winner Tom Roberts Award in the Streeton Roberts McCubin Award 2013
Winner San Remo Lions Club Arts Award 2004
Highly commended Sherbrooke Art Society Spring Awards Exhibition 2016
Highly commended Sherbrooke Art Society Spring Awards Exhibition 2010
Highly commended Sherbrooke Art Society Spring Show 2010
Residencies:
Sherbrooke Gallery
* If you are interested in coming to one of my art classes, please go to: www.sherbrookegallery.com and then to 'Art Classes'.

I was trained in the tonal school of painting and have been painting for 30 years. Still Life and floral paintings are what I am best known for and what inspires me most.

I live in Belgrave in a blue stone cottage with the beautiful surrounds of the Dandenong Ranges. I have won many awards for my work and have collectors locally and internationally from Paris to USA.

ABOUT MY WORK
All of my still lifes, florals and portraits are painted from life. It may take many hours just setting up the still life ensuring that the balance and lighting brings out the beauty of my subject. In the case of my floral work it may take a year to wait for the right season to arrange the flowers I want to paint. They must be flowering at the same time and of course available.

I use only the highest quality oil paints, canvas and timber stretcher bars to ensure the best quality work and archival properties.

ABOUT MY EDUCATION
I have never studied a formal arts course, instead I learned directly from artists whose work I aspired to. For a short period I undertook private tuition in the tradtional master / student method of learning.

I have since gone on to teach the method as I was taught adding to it some new interpretations I have either discovered or adopted along the way.