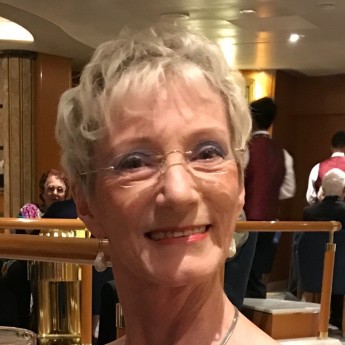 Di King
Location: Healesville, Victoria, Australia
Artist Group/s: 2D Fine Art, Portraiture
Themes: Landscapes, People/Portraits, Animals, Nature, Realism, Expressive, Impressionism
Medium: Painting
Art Education:
Semi self taught with many tutors and observations through demonstrating artists and workshops.
Awards:
Among her many awards, Di has won the prestigious MORTIMORE National Prize.
PLATINUM AWARD at Victor Harbor
WINNER AUSTRALIAN ART EXCELLENCE MEDALLION AWARD
BEST Australian Landscape to the value of $3,000 CAMBERWELL ROTARY
More awards and information can be seen on her C.V.
Solo Exhibitions:
Tuscany Gallery, Seaview Gallery, Artistry Gallery, Sherbrooke Gallery,
Group Exhibitions:
Many over the past 40 years.
Commissions:
Commissions taken. I am willing to discuss any subject with a potential client. I love working with people and really like to get to know what you, the client wants. It's an exciting challenge, and I put 100% into my work.
Gallery Representations:
Seaview Gallery, Queenscliff. Temora Fine art Gallery, Temora
Di is an artist who thrives on variety and creative challenges involved in painting different subjects. Her understanding of colour and form, and how these are influenced by the effect of light is truly impressive. Di's ability to capture light and movement show in her paintings.
Di's love of the bush and all things Australian inspired her to join the "Cattlemen's Association of Victoria" & the "Victorian Working Draught Horse Association". There her love of cattle drives, horsemen, river crossings and the High Country, along with her ploughing scenes, became synonymous with the art of Di King. Her paintings have always included the figure in one way or another. Di's figurative work is evocative and sensuous, from lovely young ladies draped in sheets to soft flowing fabric with moody lighting.
In 2005 Di took on a challenge that for most would have been too daunting. To paint 9 prominent Australian Celebrities to raise funds for charity. This was a mammoth project which took no less than eighteen months. The celebrities were:-
Tommy Emmanuel....World famous guitar player
Bruce Rowland...........Celebrated Composer & Conductor
Julie Anthony.............Siner & Entertainer
Hugh Jackman............International actor & entertainer
James Morrison..........One of the worlds greatest trumpet players
Rhonda Burchmore....One of Australia's most versatile entertainers
Marina Prior...............A Leading Lady of Australian musical theatre
Peter Brocklehurst.....Opera Singer
Graham Goble.............International songwriter & Founding member of the "Little River Band"
In 2007 Di also painted Geoffrey Rush & in 2009 painted Olivier Newton-John of another charity organization called "Chairs for Charity".
Di has judged many art shows & conducted workshops & demonstrations over many years, but now chooses to devote her time to her true passion. That of painting.
Commission this artist